Contact Integrity Repipe Inc
Chula Vista PEX Repiping Company
Chula Vista Leak Detection Services
When your plumbing springs a leak, the only thing that comes to mind is a huge mess and an even bigger expense. When you enlist the help of trained repipe plumbers at Integrity repipe, we can provide you with non-invasive leak detection services using a variety of technologies including ultrasonic meters, infrared thermometers, digital acoustic technology, thermal imaging, and more. Not only will we find the source of the leak, but the Chula Vista plumbing technicians will leave the work site clean and unscathed. Our top priority is to find and repair your slab leak with a minimal mess and ensuring a cost effective solution for you.
Affordable Repipe Plumbing
Near Chula Vista, California
Hearing the term "repipe" would probably lead you to assume that having your home plumbing redone will become a huge expense for you. For an affordable repiping company near you in Chula Vista, contact the professionals at Integrity Repipe. Our cost effective repiping services will leave you with efficient, quality plumbing.
Some of the most common symptoms of a slab leak are low water pressure, hot spots, and high water bills that are draining your pocket. These aren't the only signs, however. Some signs that warrant further inspections include hearing running water even when the water is off, new cracks in walls or flooring, excessive moisture under the carpet, and much more. If any of these issues emerge, you should immediately contact your local plumbing expert in the 91915, 91950, and 92179 areas of Chula Vista to have your plumbing repaired as quickly as possible.
At Integrity Repipe, we offer 24/7 emergency Chula Vista repiping services to repair your slab leak, and with a lifetime warranty, your cost effective home pipe replacement will last for years to come. Contact the trained plumbing technicians at Integrity Repipe to repair your slab leak today.
Plumbing Leak Repairs Near Chula Vista, California
Pipe Leak Repair
Luckily, there is more than one way to repair a Chula Vista slab leak. The first and most common method is a spot repair, which requires the slab to be opened at the spot of the leak, and for the pipe to be repaired. This is the most cost effective solution for a newer construction.
Epoxy Pipe Coating
Another method is epoxy pipe coating. This in-place pipe coating is applied throughout the inside of the plumbing, and it is usually used for a system that has a series of small leaks. This is also an affordable option if your budget is a problem, especially if it is too inconvenient to dig up the slab.
Repipe or Reroute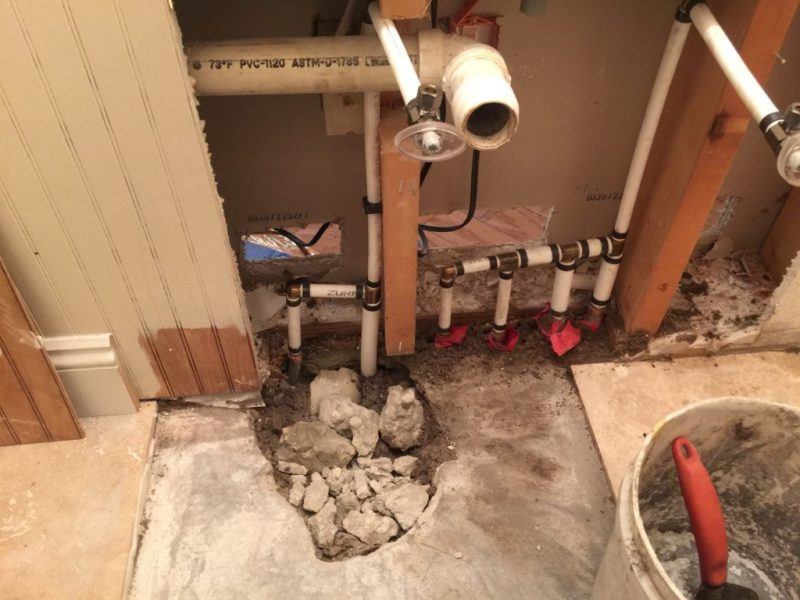 The last method is the most costly of the three, but by far the most effective. This method entails replacing the entire line, and it is used for systems that are older and have a history of leaking. To find out more, call the Chula Vista plumbing technicians today.